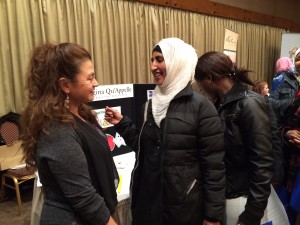 Immigrants and refugees had the chance to learn more about Regina this afternoon at the Regina Open Door Society's Community Fair.
The event hosts several community agencies to set up information booths on supportive resources, health, volunteering and community participation.
Laura Strong with the Regina Open Door Society says the fair showcases all the city has to offer.
"It's just so important for people to know what the world they're living in looks like, what we value and what's available to them."
Strong says the refugees have received an outpouring of support from Regina residents.