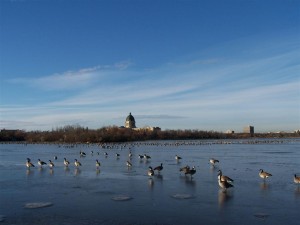 This stretch of warm weather continues to break records in Regina.
After breaking the daily high record on Thursday, the Queen City did it again on Friday as the temperature got to 14 degrees breaking the old record of 13.3 set in 1934.
With temperatures well into the double digits for a daytime high on Saturday and Sunday, it is expected more records could be broken in Regina, and around Saskatchewan this weekend.