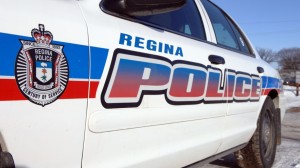 Regina Police are looking for information relating to a bank robbery on Friday.
A six foot tall, slim man wearing a black shirt and blue jean shorts walked into the Scotiabank on the 29-hundred block of 13th Avenue Friday afternoon.
He was brandishing a firearm and demanded cash.
The man exited without incident and an undisclosed amount of cash shortly before 4 p.m.
Anyone with information is asked to contact law enforcement.