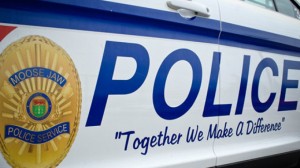 A man is facing six charges after a dispute over auto-parts resulted in gun fire in Moose Jaw.
Just after midnight on March 11th a man smashed the windshield of another man's truck.
The two parties had an on-going altercation which originated from previously stolen auto-parts.
After the situation escalated into a verbal confrontation the accused grabbed a .22 caliber rifle and fired off two rounds in the direction of the other man.
One of the shots hit the rear window of the truck.
No one was injured but the accused is facing two charges involving mischief under five thousand dollars and four weapons related charges.