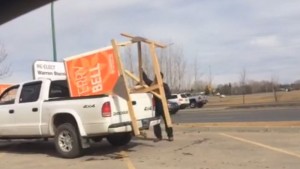 Provincial NDP leader Cam Broten is dropping two more candidates from his election slate for questionable posts on social media.
This make four candidates removed since the Saskatchewan provincial election was called last week.
Broten delivered this statement via e-mail on Saturday afternoon.
When I saw unacceptable social media posts from nominated candidates yesterday, I was deeply disappointed.

We signed up 53 enthusiastic, brand new candidates.

And it is obvious there was a gap in the campaign's vetting process, specifically related to social media.

Yesterday, I directed my campaign team to take another, harder look at the online accounts of candidates.

There were two instances that went beyond bad jokes and immaturity. Two candidates crossed the line, and I won't stand for that.

As the leader, it is my responsibility to take action, and I have.
I informed Cameron Robock of Estevan and Terry Bell of Walsh Acres.they will not be on the ballot in this election.
I have also directed my campaign manager (Frank Quennell)  to step out of that role.
He's a friend who has served this party well and who will continue to play a role – but I want new campaign leadership.
Effective this morning, my Chief of Staff Linsay Martens will be the campaign manager.
He will have new candidates ready shortly.
Saskatchewan families do not want this campaign to descend into attacks on years-old social media posts.
My campaign is focusing on the priorities of families. I hope Mr. Wall will do the same. New Democrats have a plan to cut Sask. Party waste, put more money in families' pockets and fix and invest in health care and education – because that's what matters most to people.
On Thursday, Saskatoon candidate Clayton Wilson was dropped from the campaign.
On Friday, Weyburn-Big Muddy candidate Mark Jeworski left the campaign for what he said were "personal reasons".