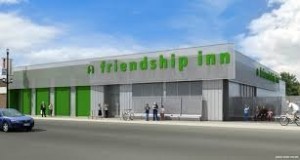 Saskatoon's Friendship Inn still needs food and water after a water main break forced their kitchen to shut down early Saturday.
Executive Director Sandra Stack says there's a water boil advisory in effect, so they have to be closed to the public.
They are still offering lunch to the homeless, but Stack says they'll likely need to feed a lot of people.
Stack explains that the weekends are usually busier for them, as kids aren't in school, so there could be anywhere from 800-1000 people.
It's not clear how long it will take to repair the water main.