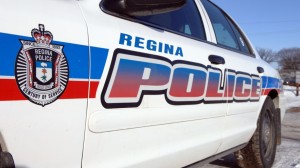 Regina Police Service responded to a report of a single vehicle roll over in the 1500 block of Park St.
It happened at approximately 8:40 pm on March 13.
Police say a passenger of the vehicle was found trapped inside the vehicle.
Regina Fire Department members attended to free the passenger from the vehicle.
The passenger was transported to hospital by EMS for minor non-life threatening injuries.
Extensive damage was done to the vehicle and the 40-year old woman is facing a charge of Driving Without Due Care and Attention under the Traffic Safety Act.