Jake Owen is back with a new single! It's been a while since we released a song, and Jake felt it was time to get back in the game. Owen has been dealing with a divorce from his ex-wife Lacey Buchanan and has admitted it wasn't an easy process.
"It's weird, man," Owen said. "I get home, and I'm the only person there, and it's so quiet, and it's taken me a while to gain strength back again into knowing that I've got to start rebuilding again."
Jake just completed his journey from Nashville to Key West, Florida to promote his new single, "American Country Love Song." The singer left Nashville on March 5th in his newly purchased 1966 VW bus, which he named the "Love Bus." Over a few days, he made multiple stops along the way to hang out and meet people plus perform some songs. He also involved fans digitally by chronicling the trip on his social media platforms in real time, accumulating millions of impressions in the four-day trip.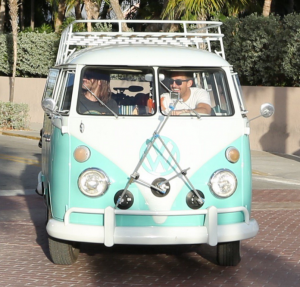 Have a listen to "American Country Love Song" and vote "PICK IT" or "KICK IT" at 620ckrm.com