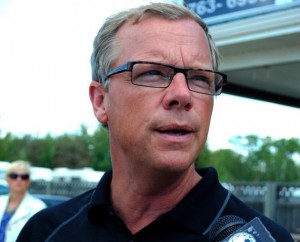 Premier Brad Wall is defending his party's choice to have three candidates in the Saskatchewan election who have been convicted of drunk driving.
Wall says the convictions were many years ago and the candidates fully disclosed them during the vetting process.
He says the Saskatchewan Party made its decision on a case-by-case basis after looking at what the candidates did to turn things around and how they've contributed since their offence.
One of the candidates is Advanced Education Minister Scott Moe, who Wall says disclosed his conviction before the 2011 provincial election.
One of the other candidates is the mayor of Canora, who Wall points out has been re-elected four times, and the other person is a Saskatoon city councillor.
The NDP has removed four candidates for inappropriate social media comments.
In the meantime, a Saskatchewan NDP official confirms two candidates, Dwayne Lasas (Meadow Lake) and Lyle Whitefish (Saskatchewan Rivers), also revealed past impaired driving convictions before becoming candidates.
(The Canadian Press)