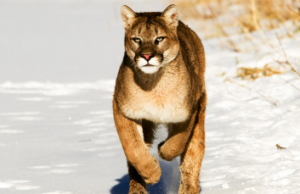 A southwest Saskatchewan rancher says there have been a higher than normal number of cougar sightings this winter.
Angus McDougald from Maple Creek says some cougars are not afraid of humans as they used to be.
Since writing letters to local newspapers, McDougald has heard about several cougar sightings in the region.
Even though there have been no reported injuries to cattle or humans, McDougald would like to see some new measures, including hound dogs, used to keep cougars at bay in populated areas.
(CJWW)