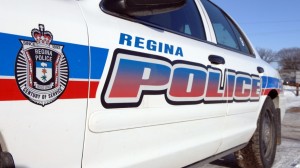 Three people were bear-sprayed in Regina Tuesday night.
Regina Police say the spree happened late in the evening.
Their first report took them to the 1900 block Scarth Street for a report of a someone  who had just bear sprayed several people.
When they arrived, police found two people who were the victims of attempted robbery and was also bear-sprayed.
The suspect then fled to the 1900 block of Lorne Street where he approached another victim and sprayed him with bear spray.
Both victims of the bear spray were treated at the scene by EMS.
The third victim was not injured.
Police located and arrested a 23-year old man in relation to the incident in the 1900 block of Lorne Street.
Zachariah Goforth of Regina is in court Wednesday.