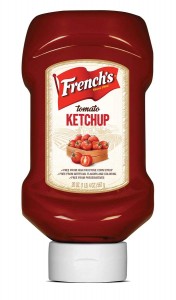 Loblaw is reversing its decision to pull French's ketchup from its store shelves following a social media uproar.
Kevin Groh, the company's vice-president of corporate affairs and communication, says the supermarket chain will restock the condiment as soon as possible.
The company originally said it had stopped stocking French's regular ketchup due to low sales over the past year.
But the popularity of French's ketchup soared after a man's Facebook post promoting the company for supporting local farmers went viral.
Brian Fernandez said his family would no longer buy Heinz ketchup since it closed its Leamington, Ontario, plant, a move that led to about 750 job losses.