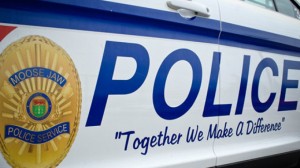 Moose Jaw Police say a dispute over previously-stolen auto parts led to a confrontation where shots were fired.
According to police, the incident happened Friday March 11.
The accused apparently drove over to the victim's residence and smashed the windshield of the victim's truck.
The victim/owner of the truck then drove over to the 400 block of Grandview Street West to confront the accused.
That's when a .22 rifle was obtained and the accused allegedly fired two shots in the direction of the victim who was inside his truck.
As the victim drove away, one of the rounds shot out the rear window of the truck.
No one was injured during the incident.
The accused is facing six charges. Two involve mischief under $5,000.
The other charges are firearms related charges for careless use of a firearm, pointing a firearm, possessing a firearm without a licence, and knowing he was not a holder of a valid firearm licence while possessing it.