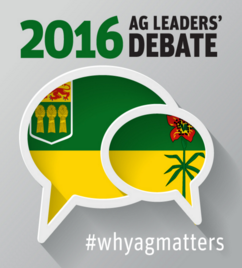 An agriculture group has put together a list of election issues important to Saskatchewan farmers and their communities, as well as policy recommendations for each issue.
The Agricultural Producers Association of Saskatchewan's document — titled "Why Ag Matters" — covers policy areas such as generational change in agriculture, the future of the livestock industry, climate change and water management.
It also addresses key infrastructure issues affecting rural Saskatchewan, such as access to broadband Internet, cellphone coverage and social infrastructure.
The group plans to hold a forum in Saskatoon next week where the five provincial political parties can share their agriculture and food platforms for this spring's election.