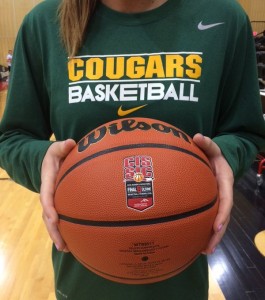 The University of Regina Cougar womens basketball team will battle Ryerson in the 4 vs 5 game at the CIS National Championship in Fredricton on Thursday afternoon.
The Cougars, who lost to the University of Saskatchewan in the Canada West final last weekend, are making their 17th appearance at the event, but their first since 2013 when they were the tournament hosts and lost to Windsor in the final.
The winner of tonight's game moves into a national semi-final Saturday likely against the number one ranked team in the country–McGill.