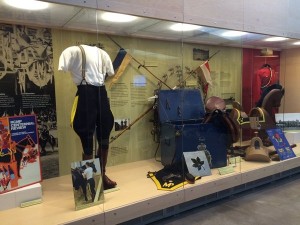 A new exhibit at the RCMP Heritage Centre allows guests to experience a part of Canadian history.
The installation uses virtual reality to showcase  The Canadian Mounted Police Musical Ride throughout the years.
Dan Toppings with the Heritage Centre says it's a unique experience.
 "It's pretty cool to be riding a horse, you're looking left and right and seeing exactly what the rider on the horse is seeing."
The exhibit opened to the public on March 18.