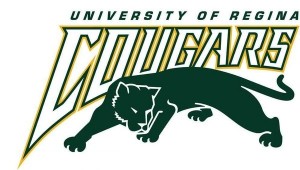 The University of Regina's women's basketball team defeated host New Brunswick by a 68-56 margin on Friday night in a CIS Championship consolation semifinal.
The Cougars led nearly from wire to wire, but it was a tight affair until Regina reeled off a 13-2 second-half run to push what had been just a three-point lead to a commanding 14-point advantage.
Regina, which had All-Canadian forward Charlotte Kot collect 19 points and nine rebounds in the win, will now prepare for conference foe Alberta in Saturday night's fifth-place game.