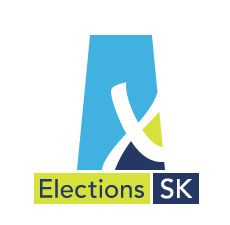 Elections Saskatchewan says a record number of candidates have been nominated to run in the upcoming April 4th election.
"An individual placing their name on the ballot is an important act of public participation that deserves our respect," says Dr. Michael Boda, Chief Electoral Officer of Saskatchewan.
"While only 61 individuals will be elected Members of the Legislative Assembly, the record number of candidates participating in this election is a clear indicator of the health of democracy in our province."
A total of 268 candidates, representing six registered political parties, officially submitted their nomination papers to Elections Saskatchewan as of the deadline Saturday at 2 p.m.
This is up 77 from the 191 candidates who ran in the 2011 Saskatchewan General Election.
The previous highest number of nominated candidates was 250 in the 20th General Election in 1982.
"Whether candidates have been nominated by a registered political party or they are running as an independent, each completed the nomination process, submitted their papers, and will let their names stand for election on April 4."
The complete list of all 268 candidates is at www.elections.sk.ca/candidates.
There are several voting options, including voting by mail, homebound voting, voting in a returning office, advance voting (March 29 to April 2) or on election day, April 4.
Elections Saskatchewan is the province's independent, impartial, professional election management body.
Given a mandate from the Saskatchewan Legislative Assembly, it organizes, manages and oversees provincial electoral events, including the April 4, 2016 general election.
Information for voters, workers, media, candidates and parties at www.elections.sk.ca.
On election night, progress in ridings will be posted on social media.