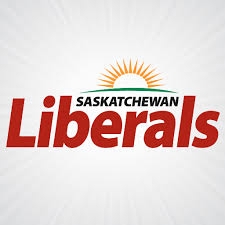 Saskatchewan Liberal leader Darrin Lamoreux is wondering why he isn't going to be participating in a leaders debate scheduled for this week.
The comments from Lamoreux come shortly after it was announced the party was fielding candidates in all 61 ridings for the April 4 provincial election.
"By only including the two party leaders currently sitting in the Legislature, CBC and the broadcast consortium are doing a great disservice to the voting public by limiting the full range of views and options available to voters in this election," stated Lamoureux, "If the criteria for the debate is that only parties that can form government are invited, then why isn't Brad Wall standing alone on stage for an hour?"
"The NDP have had eight years to hold the Wall government accountable as opposition in the Legislature, and have proven they are unable to do so. Furthermore, the NDP have essentially conceded 29 seats they know they can't win in this election (27 rural seats plus two urban candidates fired mid-campaign.) The Liberal Party is the only other option to bring new ideas, real leadership and real change to bring effective opposition to the Legislature on April 4th," concluded Lamoureux.
That debate is set for Wednesday night.