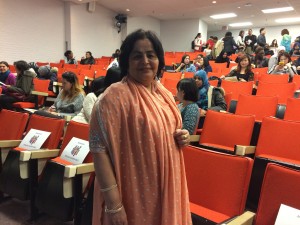 Intercultural Week kicked off at Saskatchewan Polytechnic institutes across the province Monday morning.
The week is held to celebrate and honour the cultural diversity among students at the post-secondary institute.
Toby Strohaan with Sask Polytechnic says it's also promoting an inclusive environment.
"This week for us is about fostering a learning environment, which is safe for all and where diversity is truly honoured and respected."
The celebrations began with a parade, where students were asked to wear traditional clothing from their home countries.