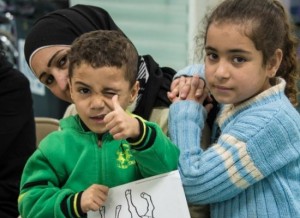 Regina Public Teachers are calling on the provincial government for more support with refugee students.
President of the Regina Public School Teachers' Association, Jeff Perry reached out to Education Minister Don Morgan, asking for interim resources.
He says with more than 178 Syrian refugee students brought into the system this year, staff is feeling strained.
"We need translators, people that can help us with the language so we can communicate with those kids. We need the English as an Additional Language teachers who have the skills to work with students with different languages."
Perry says he has yet to hear back from anyone in the education ministry.
He says if no support is provided in will have long term effects on students and graduation rates.