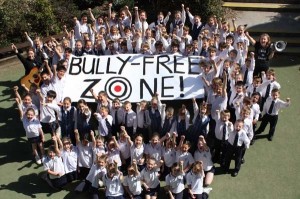 Gossiping, rumour-mongering, name-calling, taunting, mocking in public could soon become illegal in Saskatoon.
Saskatoon city council asked staff in February 2014 to draft a bylaw to address concerns about bullying.
The final product will be considered by council on Monday.
The law as written would apply to public places as parks and streets, but also to such private establishments as bars and restaurants.
It would apply to people 12 years of age and older.
Saskatoon's bylaw defines bullying as any repeated and unprovoked comment or conduct likely to cause someone "harm, fear or physical or psychological distress."
The bylaw also prohibits aiding or encouraging bullying in public places.
The city's legal staff has drafted two versions: one that would apply to schools and schoolyards during school hours, and one that would not.
Regina police have laid 44 charges under their 2006 bylaw, including eight last year.
Of the eight people charged last year, six were 16 years old, one was 18 and one was 55.