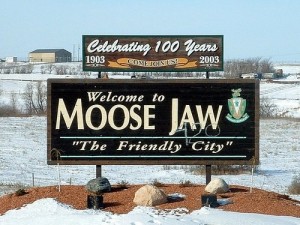 The city of Moose Jaw and the amount of revenue sharing funding it gets from the provincial government became a topic on the Saskatchewan election trail Monday.
In a release issued Monday afternoon, the New Democrats said  if the two Sask. Party MLAs for Moose Jaw were to speak up on Moose Jaw's behalf every once in a while, Brad Wall and his inner circle would know that dedicated infrastructure dollars for municipalities are a good idea and that it might be a good idea if Warren Michelson and Greg Lawrence pushed for something on the floor of the Legislative Assembly that would benefit the city.
The Saskatchewan Party was quick to release figures as to how much they have done for the city stating a 157 percent increase in revenue sharing since 2007/2008 along with other things like adding 184 child care spaces, 80 million dollars of the 100 million Wigmore Hospital, a new regional agriculture office and several highway projects.
Saskatchewan voters elect a new government on April 4
The New Democrats say