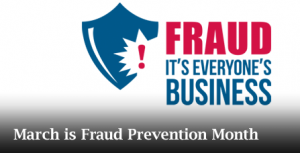 Prevention and education is the key to not becoming a victim of fraud and that advice works for individuals as well as businesses.
The Canadian Federation of Independent Business says fraud is a major threat to the small business community with an average financial hit of 62-hundred dollars a year.
CFIB prairie spokesperson, Elliot Sims, says victimized small businesses have little chance of recovering their losses.
Although small businesses have spent on average 29-hundred dollars on fraud prevention in the past year, less than a third train their employees to identify fraud, which Sims stresses is key.
One in four small businesses is seeing an increase in the number of fraud attempts.
The most common attempted frauds are email scams and phishing and the most common type that costs small businesses is fraudulent payments.
March is Fraud Prevention month.