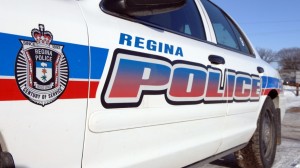 Regina Police says a store in the 29-hundred block of Dewdney was robbed overnight Monday.
At about  2:50 am police were dispatched to the store after they were told a man entered the store with a knife and demanded money.
He took off with an undisclosed amount of cash.
Regina Police Service Canine Unit, assisted by Patrol members, tracked the suspect to a residence in the 1300 block of Retallack St where the suspect was located and arrested without incident.
A 25-year old man faces several charges including armed robbery and appears in court Tuesday.