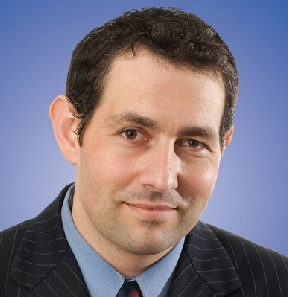 Interim Conservative leader Rona Ambrose confirms Alberta MP Jim Hillyer has died at the age of 41.
Hillyer was first elected to the House of Commons in 2011 in the Lethbridge riding and was re-elected last fall in the new riding of Medicine Hat-Cardston-Warner.
Initial reports suggest he died of a heart attack in his office, just off Parliament Hill.
Hillyer was a cancer survivor and had a bone marrow transplant in 2003.
In his 2011 campaign, Hillyer was dubbed "The Man Who Wasn't There" by local media after he avoided interviews and refused to participate in public forums.
Nonetheless, he won easily.
`"I was deeply saddened to learn of the sudden passing of our friend and colleague, Jim Hillyer," Ambrose said in a statement.
"Jim was a valued and hardworking member of the Conservative team, and a passionate advocate for those he represented. More than that, he was a dedicated husband and father, and a man of strong faith and conviction. I pray that his and his family's faith will help them through this very difficult time."
(The Canadian Press)