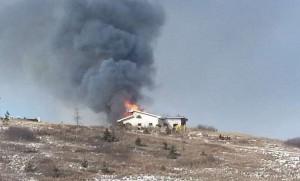 RCMP in Craik say the building containing the Craik Golf club house and eco-centre restaurant has been destroyed in a blaze this morning.
Fire crews from Craik and Davidson were called to the scene at around 9:30 this morning.
No one was hurt.
The cause of the blaze is under investigation.
Picture: Courtesy Kelly Taylor-Faye