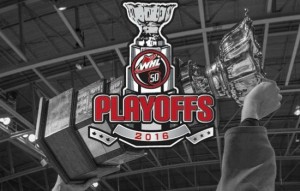 The Lethbridge Hurricanes may be the favorites in their playoff series with the Pats but Regina has been here before.
The Pats roster has 154 playoff games under their belt, while Lethbridge has not made the post season in seven years.
Head Coach and GM John Paddock says that edge in experience may help the Pats in game one.
The Pats and Hurricanes begin their first round playoff series tomorrow in Lethbridge at 7 o'clock on 620 CKRM.