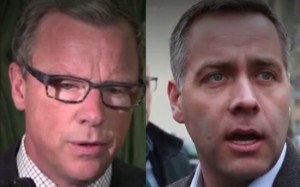 Easter long weekend – or not – the leaders in Saskatchewan's election campaign are on the trail.
Sask. Party leader Brad Wall will speak with consituents in Saskatoon Saturday, before heading off to what's an Easter long weekend tradition in the Bridge City – the Draggins Rod 'N Custom Car Show.
In the meantime, NDP leader Cam Broten is also in Saskatoon for an easter egg painting-session with local families.
Broten heads to communities in northern Saskatchewan later Saturday – which includes La Ronge and Prince Albert.