An old, unused bridge in Porcupine Plain burned down after it caught fire on Friday.
It was an enourmous blaze that has been linked to a grass fire that got out of control, according to RCMP.Crews responded around 3:30pm to the fire at the bridge, which was built in 1929.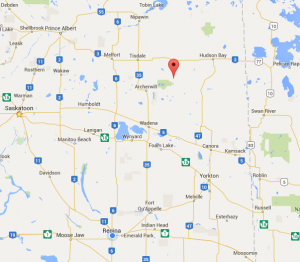 In a release on Saturday, RCMP said the bridge was a total loss.
"A local home owner had set a grass fire that had gone out of control and spread to the bridge," RCMP said. "The blaze was contained and no other structures were damaged."
They said no charges had been laid but added their investigation was still underway.
This
video was shot
by Facebook user Frank Dean, who posted it online.
RCMP say the wooden bridge is now a total loss.