An autopsy is set to be performed Sunday on a two-year-old Manitoba boy whose body was found in a rural creek this weekend.
Hundreds of searchers spent days looking for Chase Martens in an area around the community of Austen.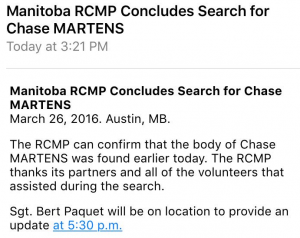 Police say there are no obvious signs of foul play and it appears he just walked away from his home.
They say investigators will continue working to try to determine the circumstances surrounding the boy's death.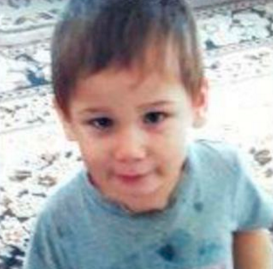 Chase disappeared on Tuesday sparking a frantic search.
Police say the creek where he was found is only about a half kilometre from his home.