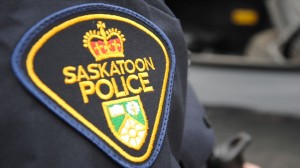 Saskatoon police had to useTaser, in the arrest of a 29-year-old man on Sunday morning.
Just after 8:00 a.m., police were called to the 500 block of Avenue J North on a report of a disturbance.
Police say they found a 35-year-old woman at nearby house who said she had been assaulted by a man.
According to police, the man then came outside and began damaging the woman's vehicle with a vehicle jack.
The man then armed himself with a small axe and approached police.
Police attempted to deploy their stun gun's twice, officials say, but could not successfully subdue the suspect.
The man then went into the house and barricaded himself inside with another edged weapon.
Police say more officers came to the scene and the man eventually came outside from the home and surrendered.
The man is now facing charges of assault and mischief and was also arrested on outstanding warrants for assault and taking a vehicle without the owner's consent.