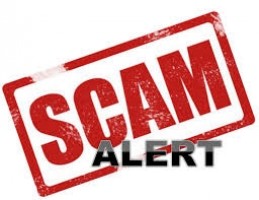 SGI is warning consumers about a "mystery shopper" scam involving fraudulent cheques that appear to be issued by SGI CANADA.
Targeted individuals receive a letter from a third party claiming to be contracted by, and on behalf of SGI CANADA.
The letter and cheque are mailed to the individual's home address including instructions to deposit the cheque into a bank account and to verify deposit/personal information with the scammer.
In these types of scams, there may also be follow-up instructions to keep a small amount as reimbursement, then wire the remainder to scammer.
The cheque bounces and the individual is then responsible to pay back that money to the bank, as well as wire transfer charges and bank fees.
SGI CANADA is not affiliated with this company and is not involved in a "mystery shopper" program.
Anyone who receives similar correspondence is urged to contact their local law enforcement.