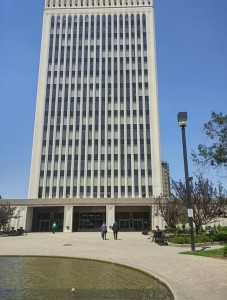 It is going to be a busy night for Regina City Council as they get together tonight.
Council will be considering a recommendation that could lead to several more off-leash dog parks being set up. As it stands right now, there is only one permanent place in the city for dogs to run free which is the Cathy Lauritsen Memorial Off-Leash park near the airport by the Callie Curling Club.
The recommendation calls for three more fenced off-leash parks in the south, east and northwest ends of the city.
Council will also decide if it wants to once again throw its support behind a bid by the Wascana Country Club to host an LPGA event in 2018. Two years ago, council voted to place a bid to host this year's event. However, the Canadian Pacific Womens Open was awarded to Calgary.
Mayor Michael Fougere will also be asking how the city can start acting on recommendations made by the Truth and Reconciliation Commission.
Fougere will be presenting a motion asking for administration to report on potential actions supported by Aboriginal leaders which the city can adopt to support the commission's work.