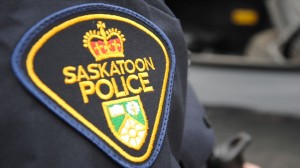 Saskatoon Police say the file into two recent daytime bank robberies and has been turned over to detectives in the General Investigations Section.
According to police rerorts, on Monday at approximately 2:00pm, a bank on the 3000 block of Clarence Ave South was robbed.
Shortly thereafter, at approximately 2:40pm, a bank on the 300 block of Circle Drive East was robbed.
The suspect in both incidents was described as man, wearing checkered sweat pants, dark colored jacket, red ball call with a logo the top.
There were no injuries from these two incidents.
The initial investigation appears these two robbery's may be related.