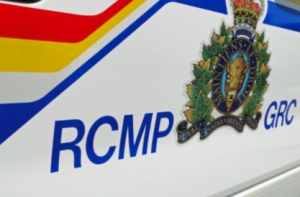 A 20-year old man has died as a result of a motor vehicle collision 6 miles northwest of Kindersley, SK.
Kindersley RCMP were dispatched at about 8:15 a.m. on Tuesday, to the a collision between a Ford Mustang traveling north and a Ford F350 traveling south.
The 24-year old man driving the F350 was taken to the Kindersley hospital by ambulance for minor injuries.
The 20-year old driver of the Mustang was from Kindersley, and was pronounced dead on scene.
Kindersley Fire Department responded to the scene to assist with the extraction of the vehicle occupants and traffic control.
RCMP Collision Analyst attended the scene and the matter remains under investigation.
Road conditions were normal at the time of the incident and are not considered a factor in the collision.