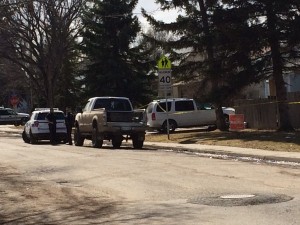 The Regina Police Service has begun a death investigation following an incident at a residence in the 1000 block of Princess Street on Tuesday morning.
Police were dispatched to a weapons calls after a report of a man injured at the residence on Princess Street. Police and EMS arrived and found an injured man, who was then transported to hospital by EMS. The man was pronounced dead at the hospital.
Police say the first steps in the investigation will be confirming the man's identity and notifying the next-of-kin.
At the scene, police began to investigate the events leading up to the incident. There have been no other details released at this time.
The Regina Police Service will continue working with the Office of the Chief Coroner in the investigation. Anyone with information is asked to contact the Regina Police Service at 306-777-6500 or Crime Stoppers at 1-800-222-8477.