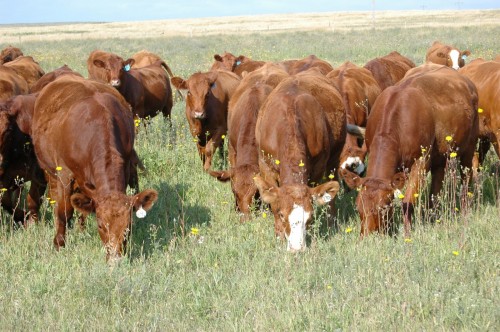 A slumping North American cattle market continues to affect prices paid for Saskatchewan feeder cattle.
Canfax reports 14,348 head were sold between March 17-23—down from 16,630 head the previous week, but up from 11,278 head sold the same week one year ago.
The Saskatchewan ministry of Agriculture says feeder steers declined on average almost ten dollars per hundredweight.
Light weight steers saw the largest declines, while the important 600-700 pound class saw the lowest drop in price. Heifer bids were also down from the previous week, but not as much as steers.
The benchmark 500 to 600 pound feeder steer price was down almost 14 dollars per hundredweight at 243 dollars.
Prices for liveweight, non-fed cattle in Alberta were lower on the week as well.
The price of D1,2 slaughter cows declined $3.66 to average $103.13 per hundredweight. The price of D3 slaughter cows dropped
$5.60 to average $91.90 per hundredweight.