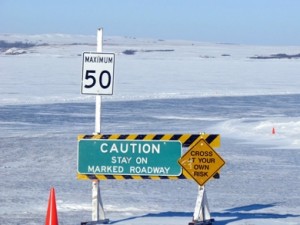 The quality of roads for remote northern communities has been a concern.
Chief of the Federation of Saskatchewan Indian Nations, Bobby Cameron, says earlier this winter Hatchet Lake Dene Nation reported having a difficult time getting supplies in and out of the community because the ice road is too thin.
Chief Cameron would like to see a northern grid road system in Saskatchewan for safety and to make sure supplies are getting to and from these communities.
Fond du Lac and Black Lake Dene Nations also have issues with their ice roads.
Cameron calls on all levels of government to work together toward a solution.