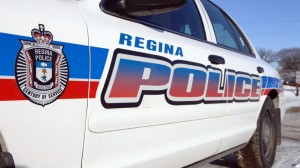 The Regina Police Service have confirmed the stand-off on the 1100 block of McTavish Street has come to an end.
A spokesman with the Police Service says a 34-year old man and a 26-year old woman were taken into custody.
Officers worked until about 3:00 p.m. on Wednesday to remove the suspect, who was believed to be armed, from the residence.Traffic in the area was reopened to the public following their removal.
The Crisis Negotiators, SWAT Team and the Explosives Disposal Unit were all being used to extricate the suspect from the residence.
The suspect was wanted in connection to an ongoing death investigation, from the 1000 block of Princess Street on Tuesday.
Area residents were told to stay indoors during the standoff and a parents were called to pick up their children at a daycare in a school across the street.