George Canyon just released his brand new single, "Daughters Of The Sun". The song is a follow-up to "I Got This" and George says the fans played a HUGE part in deciding the new single…
George actually stopped by the station a few weeks ago before a show at the Casino Regina Show Lounge. Check out his full chat with Lewis & Evans HERE.
You can vote on the "Farm Fresh Song Of The Day" by going to our homepage.
George is always a class act! Here's a picture of him and I during his last visit.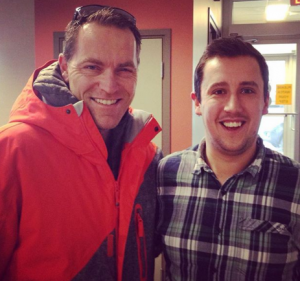 Thanks,
Boz