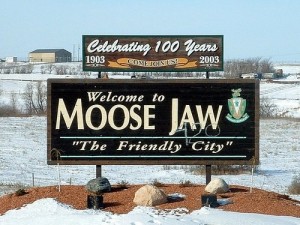 The city of Moose Jaw has decided council meetings will no longer start with an opening prayer.
The decision comes after an April 2015 ruling by the Supreme Court where a man said he felt uncomfortable after attending a meeting in Saguenay, Quebec where the meeting started with prayer saying he felt his freedom of conscience and religion had been infringed upon.
That decision by the Supreme Court led to several Canadian cities, including Regina, to drop the use of prayer.
Moose Jaw Mayor Deb Higgins says after the ruling, the city asked its solicitor to look into the ruling and present options with the option to abandon the practice being recommended.
Higgins says it would be nice to start the meeting with prayer, but she understands in today's society that we are becoming more multi-cultural and diverse thus they need to act accordingly.