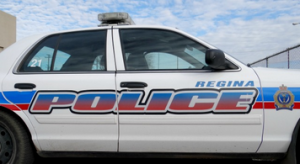 Regina police are now confirming the body found in a Princess Street home yesterday was the victim of foul play and that a person has been taken into custody.
The body has been identified as 56 year old Andre Aubertin of Regina.
27 year old Jerid Azure of Fort Qu'Appelle is facing a charge of second degree murder and made his first court appearance on the matter today.
Aubertin is the 2nd murder victim in Regina this year.