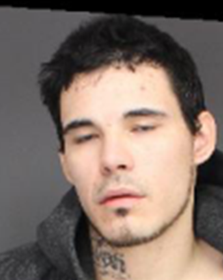 Prince Albert police are looking for a 28 year old man who escaped custody.
Braidy Chase Vermette, accused of murder, escaped from guards outside the Victoria Union Hospital, with the help of two masked men armed with a gun and bear mace.
Drew Wilby with the Ministry of Corrections says the escape was premeditated.
Police says he is considered to be armed and dangerous and have not said how he got away.
Vermette is charged with first-degree murder in the
death of Troy Napope
, who has been missing since June of last year.
He was scheduled make his next court appearance on April 4.Police have also charged 29-year old Skylar Patrick Bird with first-degree murder in Napope's death.
Vermette is considered armed and dangerous, and is believed to have ties to a street gang in Prince Albert.
Anyone with information is asked to contact Prince Albert Police or Crime Stoppers.