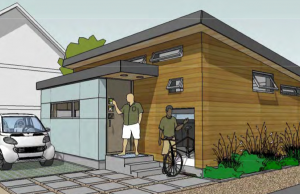 The city of Regina has some applications in from those looking to build a laneway garden or suite on their property and they are hoping for some more before Thursday's deadline of 2 o'clock.
The city's director of executive planning and development is Diana Hawryluk.
She says applications will be looked at starting Friday with the plan moving forward from there.
Laneway and garden suites refers to a secondary suite which is separated or detached from the primary dwelling.
It can be above or beside a garage or self-contained in the rear of the lot.
Laneway housing is accessed from a rear laneway, while a garden suite is accessed from the front street via a sidewalk or driveway.