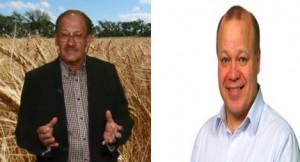 The leader of the Progressive Conservative Party of Saskatchewan believes at the end of the day on Monday, the party will once again have an MLA at the Saskatchewan Legislature.
Rick Swenson says throughout this campaign, the message they have had is clear and that is they never gave the impression they wanted to form government, but form opposition which he thinks is rather weak right now.
As for the Liberal party, leader Darrin Lamoureux is also confident of his party's chances of electing an MLA Monday night.
Lamoureux says the goal of this election was to set a foundation with hopes in four years of taking a run at being government.
Both parties have not seen an MLA in the Saskatchewan legislature for years with the PC's not having one since the 1995 election with the Liberals not having an MLA since 1999.