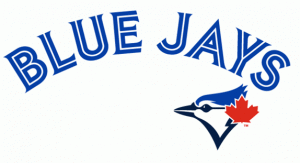 The Toronto Blue Jays open the regular season on Sunday. Here are five things to watch with the Blue Jays this season:
HIGH HOPES FOR HAPP: Toronto reacquired J.A. Happ by signing him to a three-year, $36 million contract in November, hoping he'll continue to be the pitcher who went 7-2 with a 1.85 ERA in 11 starts for playoff-bound Pittsburgh following a July 31 trade last season. However, six of those seven wins came against teams with losing records, including two each against last-place finishers Cincinnati and Colorado. Happ, who previously pitched for the Blue Jays from 2012 to 2014, has a career 23-26 record in the AL. Meanwhile, with David Price not coming back after being acquired at the trade deadline to help push Toronto into a playoff spot, the position of "ace" goes to  24 year old Marcus Stroman.  He enters his 3rd year in a Toronto uniform with him not having played a full season in his first two years
INFIELD SHIFT: For the first time, the Blue Jays will play home games on a dirt infield. Work began in February to excavate 12,000 square feet of concrete from Rogers Centre, and the infield and baselines were filled with 12 inches of gravel, sand and clay. Toronto's had been the only stadium in the majors without a dirt infield. It remains one of two, the other being Tampa Bay, that still has an artificial surface.
OSUNA MATATA: Roberto Osuna, who saved 20 games as a rookie in 2015 despite never having pitched above Class-A, beat out Storen to claim the closer's role. Storen, acquired in an off-season trade with Washington, and the left-handed Cecil will be Toronto's primary set-up men.
A SECOND OPTION: Almost forgotten in Toronto's post-deadline surge last season was rookie second baseman Devon Travis, who hit .305 with eight homers and 35 RBIs in 62 games but didn't play again after July 28 because of an injured left shoulder that required off-season surgery and will keep him out until at least May. Once healthy, he'll give the Blue Jays an alternative to defensive whiz Ryan Goins, and could reclaim the leadoff role he excelled in last season.
TRYING TO KEEP THE BIG BATS IN THE LINEUP: New president and CEO Mark Shapiro was unable to keep GM Alex Anthopoulos or pitcher David Price in the off-season, now he is trying to find a way to keep Jose Bautista and Edwin Encarnacion in Toronto past this season. Bautista has told the club he is looking for a 5 year, 150 million dollar contract while Encarnacion is also looking for a big contract as he will be a free agent at year's end.  The team may be able to afford the loss of one big bat in the middle of their lineup, but losing both at the end of the year might mean the window to win a World Series will close if it doesn't happen this year.
(Canadian Press)