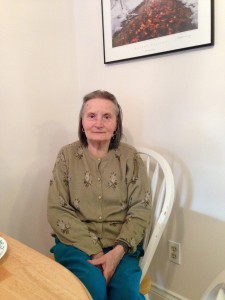 Regina police needs help in finding a 79 year old woman who has dementia and has not been seen since this morning at her home on the 21-hundred block of Pasqua Street.
79 year old Bertilia Marchiori said she was going for a walk, but she never returned home.
Marchiori is described as white, approximately 5′ 4″ tall, 112lbs, thin build, with shoulder length straight white hair, and brown eyes. She was last seen wearing a green pants, a blue jacket and a black ball cap with a Pepsi logo, carrying a grey plastic bag.
Anyone with information as to where Marchiori may be is asked to call Regina police immediately.