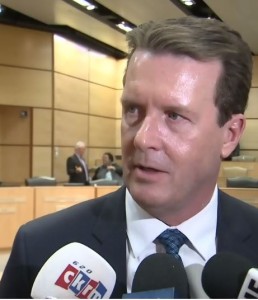 Regina mayor Michael Fougere says he's marginally surprised over how the provincial NDP fared in the recent provincial election.
He says Saskatchewan Party winning Monday isn't a surprise, but the second straight demolition of the NDP is.
Fougere says Brad Wall campaigned on the economy, and the voter realized he was the best choice to lead the province out of the economic doldrums we are currently facing.
Fougere says the focus of the government is the same as it was in the last term so he isn't anticipating any change in direction.
He says like many others, he is waiting to see what the provincial budget holds and how tough it may be because of the current downtown in the oil and gas sector.
Premier Brad Wall said he will wait for official results to come in from Elections Saskatchewan before the new legislature will sit.
That will likely take a few weeks.
It's expected the Sask. Party government will introduce a budget in late May or early June.