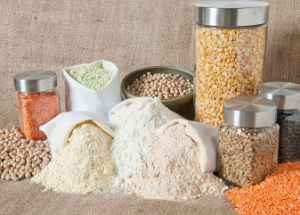 The Canadian International Grains Institute is holding a workshop to highlight pulse ingredients for food processors.
The three-day event in Winnipeg, in late April, will showcase the use of pulse flour in pastas and baked products, as well as reinforce the health benefits of pulse ingredients.
Cigi's project manager for pulses and specialty crops, Peter Frolich, says they're trying to spread awareness of using pulses, for example, as a gluten-free flour option, rather than flour made from ingredients like rice or potatoes.
Part of the workshop demonstrations will include analyzing pulse flours with participants to examine functional properties.
The United Nations has declared 2016 The International Year of the Pulses to draw global attention to the sustainable food category.
This workshop is designed for food industry representatives involved in new product development, science and technology, nutrition and health promotion, food process engineering, and ingredient process optimization.